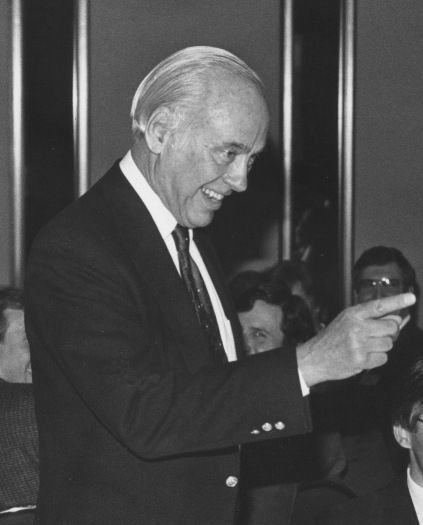 Birthday Conference 2008
Professor Theodore W. Anderson turned 90 in June 2008. To celebrate this milestone, the Departments of Statistics and Economics organized a special conference in his honor over June 6th and 7th. In presenting their research, the invited speakers pointed out Ted's fundamental contributions and the over-arching influence of his early work. Kenneth Arrow, 1972 Nobel Laureate in Economics, gave an overview of the early developments in econometrics in his talk, "Some Reminiscences of Econometrics in the 1940s", and profiled Ted's contribution to econometrics during his time on the Cowles Commission. The list of conference speakers included many of Ted's former students, co-authors, and colleagues. More details about the presentations, as well as photos taken during the sessions, are available by following the link above.
The impact of Ted's 1945 doctoral dissertation on econometrics and multivariate analysis was noted by several speakers at the conference. At the concluding session on the second day, a special issue of the Journal of Statistical Planning and Inference published in recognition of his birthday was presented to Ted by Editor-in-Chief J.N. Srivastava.
Ted was also honored in July at the 17th International Workshop on Matrices and Statistics, held in Tomar, Portugal. Abstracts for all 60 of the papers presented over the four days of the workshop are available at the IWMS'08 website.